Training Course on Planning Skills.
In the morning on August 8th, Cần Thơ city Handicapped People's Association started a skill-training course on planning activity for 21 learners, who are officials, leaders of clubs and groups of the city Handicapped People's Association, Ninh Kiều district Association for Handicapped People, Cần Thơ city Handicapped Women's Club and the city Club for The Deaf.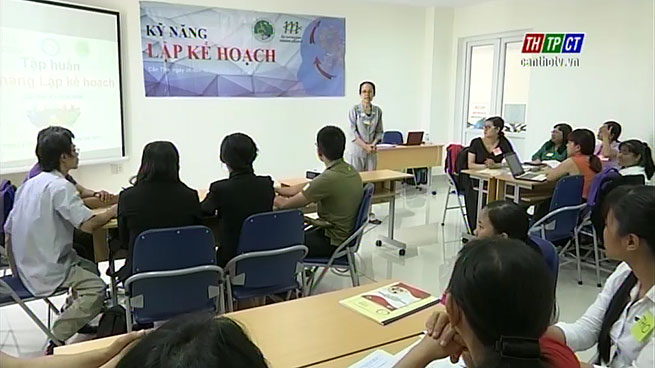 The training course on planning skills.
Within 3 days, learners are provided knowledge on activity choices such as time management, finance management, how to make plan, usefulness and experiences in making plan,…
Since then, they can use knowledge, skills above into building an activity in the future.
According to schedule, from now to year end, Cần Thơ Handicapped People Association will open 3 training classes like this with contents about group management, leading skills management, and making communications plan for 100 learners.
Those classes will improve the competence of leaders, staffs of the Handicapped People Association in the 2015-2025 stage./.
Kiều Nhi – Văn Ngô
Translated by Ngọc Dung