Trade Fraud, Smuggling, and Counterfeit Goods Control Reviewed
In the morning of July 27th, Cần Thơ city's Steering Board 389 on smuggling, trade fraud and fake goods control reviewed tasks in the 1st half and mapped out tasks for the 2nd half of 2016.
Vice Chairman of Cần Thơ city People's Committee – Chief of the Steering Board Trương Quang Hoài Nam presided over the review congress.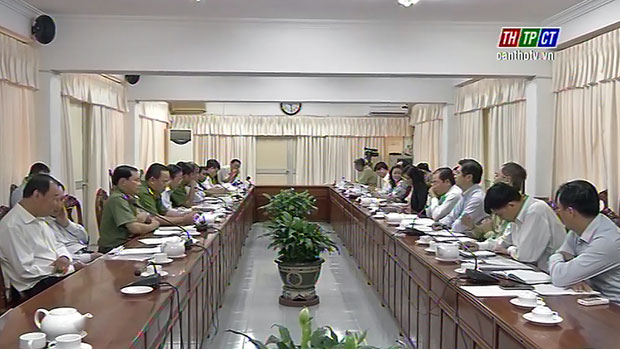 The review congress on smuggling, trade fraud and fake goods control.
Past 6 months, functional agencies and departments inspected, captured and solved 1,116 violations on trade fraud and smuggling, counterfeit goods, increasing more than 3 percent year-on-year, concentrated on major products such as tobacco, fertilizer, pesticides, cosmetics, fashion, and network marketing.
Through that, the State budget collection reached over VND 24.7 billion. Appreciating efforts of youths' units, Mr. Nam suggests inspecting key issues, including especially concern ensuring food safety and hygiene, limiting smuggling, inspecting portable product business, closely managing market of patrol, gas and pesticide.
At once, they continue coordinating with the city Fatherland Front Committee to propagandize and inspect situations in order to solve timely.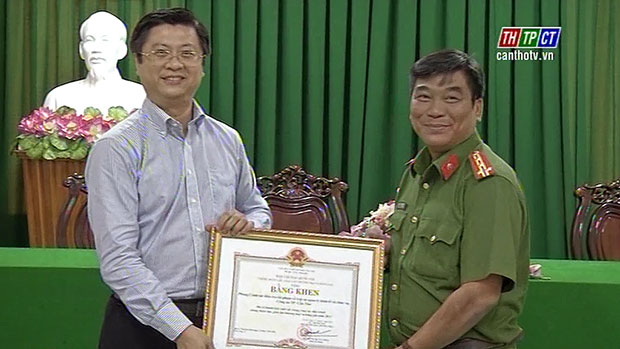 Mr. Trương Quang Hoài Nam presented merit certificates to remarkable team and individuals
On the occasion, 1 team and 2 individuals of the city solemnly received merit certificates from the Chief of the National Steering Committee no.389 for their achievements on the tasks 2015./.
Translated by Phương Đài