Thới Lai district has just held a meeting on traditional day of state management on religion sector (Agust 2nd 1955-2016).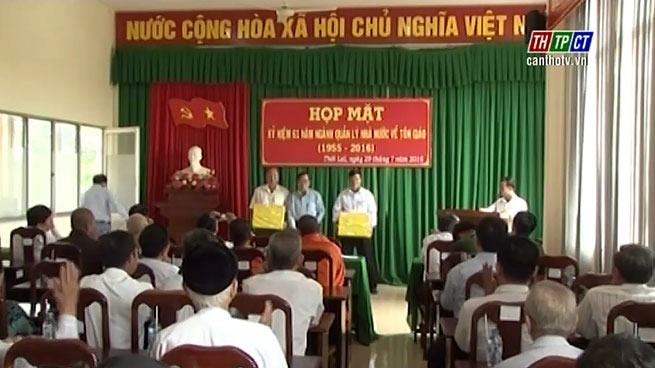 Marking Traditional State Management on Religion Day.
Delegates reviewed history to form state management office about religious operation of Thới Lai district and gained achievements in last time.
Dignitaries expressed happiness with authority's attention for the religious board and continue mobilizing followers by motto "good life, good religion" to build national solidarity bloc./.
Translated by Ngọc Dung