The workshop on new consumption tendencies of agricultural products and value added tax products of the world agriculture – which opportunities for enterprises organized by Vietnam Business Assistance and Research Center in the morning of July 24th opened many opportunities for enterprises in cooperation, production and connection.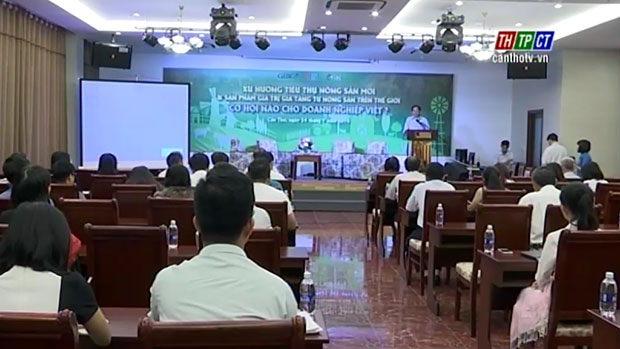 The Workshop on New Consumption Tendencies of Agricultural Products.
The workshop is within the sequence of activities of the training course on integration business management in Mekong delta region 2016 (IBA Mekong 2016) which takes place from July 4th to August 20th 2016.
The course is set aside for businessmen and leaders of An Giang, Bến Tre, Đồng Tháp and Cần Thơ.
At the workshop, lecturers and trainees shared, exchanged many issues involving new consumption tendencies of agricultural products.
The workshop aims to introduce and connect businesses towards production- business of environmental protection and raising the position of Vietnam agricultural products in the world market./.
Translated by Xuân Trang