The Workshop on Efficiency of Lâm Thao Fertiliser on Rice in Mekong Delta
On July 29th, in Cần Thơ city, the Agriculture and Rural Development ministry in combination with Mekong delta Rice Research institute, Lâm Thao Super Phosphate joint stock company organized the workshop entitled "Efficiency of Lâm Thao fertilizer on rice in Mekong delta region" with the purpose of introducing rice farmers in Mekong delta region this high quality and environmentally safe domestic fertilizer.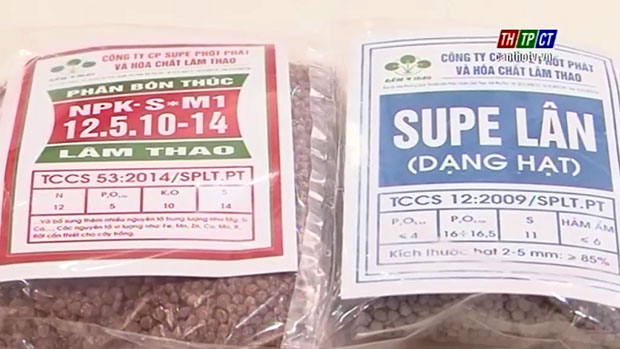 Lâm Thao Fertiliser.
Attending the workshop were scientists from institutes, 13 provinces, cities of Mekong delta region, advanced businesses and farmers in the region.
The demand for fertilizer in Vietnam at present is roughly 12 million tones/year and increases year on year.
Domestic production of fertilizer meets around 72 and 75% of demand, the balance is imported from foreign countries.
According to scientists from Mekong delta regional Rice Research institute and Vietnam Agro-Chemistry Edaphology institute, domestically-produced phosphate has higher quality than imported phosphate because domestically-produced phosphate has various nutrients…
However, domestically-produced phosphate generates dust. Therefore, in order to boost the usage of domestic products, participants at the workshop proposed producers create professional products for rice in Mekong delta region, and competent sectors enhance advertisement, introduction and instruction for farmers./.
Translated by Xuân Trang