Cần Thơ city people's committee in cooperation with French Chamber for Commerce and Investment based in Việt Nam have just held a Talk on Vietnam-France trade-investment promotion, with the subject "Cooperation for sustainable tourism and agriculture development.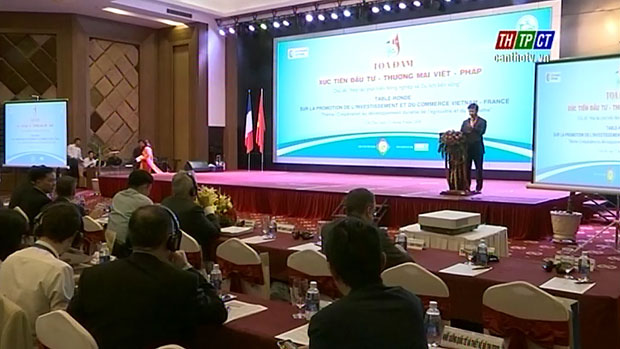 The Talk on Vietnam-France Trade Investment Promotion.
The Talk focused on highlighting the business relation between businesses of France and Vietnam, new points in the investment environment in Mekong Delta in general and Cần Thơ city in particular.
The Talk is an opportunity for Vietnamese localities to boost socio-economic development, advertise their own potentials, strengths, preferential investment policies, introduce their key projects to attract Vietnamese and French investors./.
Vinh Hiển – Minh Tâm
Translated by Xuân Trang