At 7 pm on September 15th, at Cần Thơ city's Center of Commerce  – Investment Promotion and Exhibition – Fair, the opening ceremony for the International Fair as well as Cultural Days of France and Vietnam took place.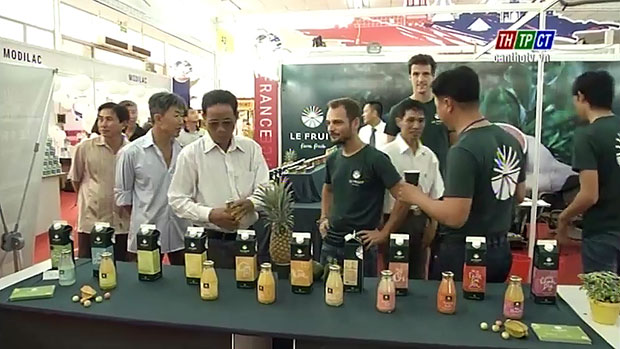 The International Fair and Việt-France Culture Days 2016.
Mr. Bùi Thanh Sơn – Member of the Party Central Executive Committee, Deputy Minister of Foreign Affairs of Vietnam and representatives of central ministries and sectors attended the event.
Regarding France, Ms Martine Pinville – French Republic Secretary of the State, who undertakes commerce, small-scale industry, consumption, socio-economy and solidarity, Mr. Bertrand Lortholary – French Ambassador in Vietnam came to attend.
In Cần Thơ city, Mr Võ Thành Thống – Chairman of the city People's Committee joined in.
Apart from nearly 300 booths of 200 units, enterprises of France and VN which introduce export products, specialities of every region and high-quality fine arts, handicrafts, wine, cheese, milk, fruit juices, cultural products, tourism services, financial consultation and banking credit activities, the fair also includes many new programmes, contests like arts exchange, book exhibition, calligraphy arts demonstration and many other programmes to introduce cultural features, life and cuisine of Vietnam and France./.
Như Phượng – Minh Trung
Translated by Xuân Trang