The opening for the First Session of 11th People's Council of Ninh Kiều
Leaders of Vietnam Fatherland Front Committee of Cần Thơ city have just worked with Bình Thủy district's Vietnam Fatherland Front Committee on results of implementing tasks in first 6 months of 2016.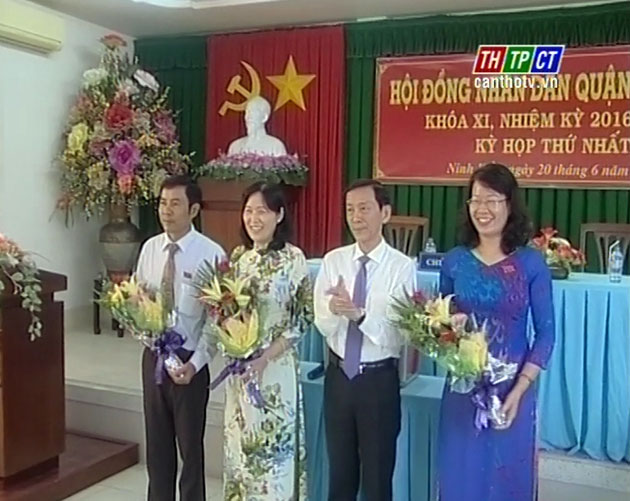 With high confidence, Ms. Lê Cẩm Thoa is re-elected chairwoman, Mr. Vũ Xuân Hải vice chairman of the 10th people's council of Ninh Kiều urban district and Ms. Lê Thị Thắm – secretary of An Phú ward party committee are elected vice chairpersons of the 11th Ninh Kiều urban district's people's council. The legislative and socio- economic affairs boards of the people's council each have 9 members.
Mr. Dương Tấn Hiển is continuingly elected chairman of Ninh Kiều urban district people's committee with 39 out of 39 votes. Two vice chairmen are Mr. Trần Tiến Dũng and Mr. Nguyễn Ngọc Ánh. The district people's committee consists of 12 members, 31 jurors are also elected to Ninh Kiều urban district people's court for 2016-2021 term.
Translated by Xuân Trang