The Opening for IBA Mekong Programme 2016
In the morning on July 2nd, the opening ceremony for the Integration Business Administration class for enterprises and leaders of An Giang, Bến Tre, Cần Thơ and Đồng Tháp or IBA Mekong 2016 for short was held in Cần Thơ city.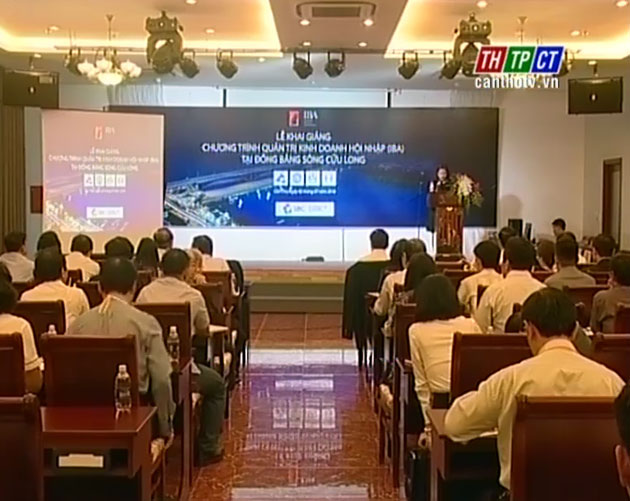 The training is set aside for business leaders in Mekong delta region alone within the cooperative programme between ABCD connection network and the Leading Business club or LBC). Vice Chairwoman of Cần Thơ City People's Committee Võ Thị Hồng Ánh came for attendance.
In the 7-week course, over 40 trainees and lecturers from GIBC company and Marketing Department of Hồ Chí Minh City Economics University exchanged main contents including Việt Nam Economy in the integration period, business management competence development, new guidance thoughts and practice of building up business strategies.
The training will create conditions for founding the connection network and mutual support between businesses in Mekong delta and experts and big enterprises in Hồ Chí Minh City.
Besides, the training also supplies knowledge, update and analyse the latest economic impacts on production and business in Mekong delta region while raising some management skills to be applied in reality. The training lasts until August 14th./.
Translated by Xuân Trang