Bình Thủy urban district's law education- publicity council publicized the law- coffee shop named Nhím on the August Revolution street, area no.3, Bùi Hữu Nghĩa ward.
The law- coffee shop is equipped with a bookshelf on law books with over 240 books, magazines on household registration, birth and marriage certificate registration procedures, construction, traffic rule.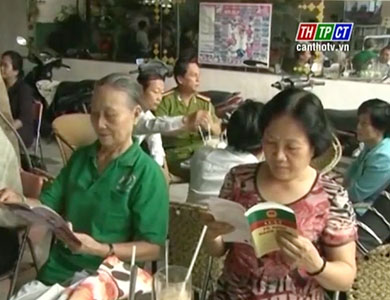 Coming here, visitors can get to understand laws and exchange, learn experiences on building happy families. This is also the place for legal assistance clubs and law clubs of the ward to publicize some new stipulations for people to help people living in the area get more basic knowledge on laws.
Translated by Xuân Trang