The Inauguration for Ninh Kiều Hotel
On July 22nd, Ninh Kiều hotel was inaugurated and put into use.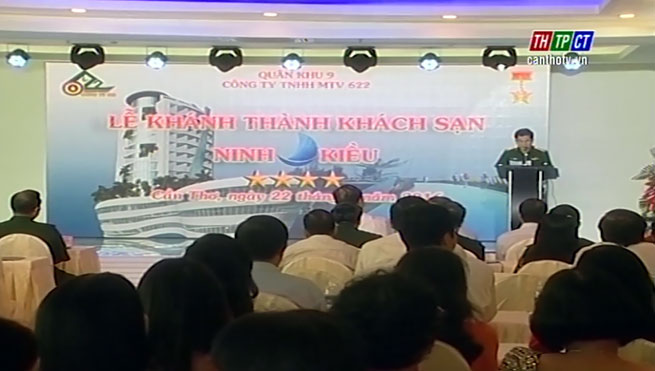 The Inauguration for Ninh Kiều Hotel.
Former leaders, leaders of the Steering Board for the Southwestern region, the military zones 9, 7, 5 and subordinating units of the national defense ministry, leaders of the Development administration under the Cambodian Royal Army, leaders of the city party committee and people's committee and some departments, sectors of Cần Thơ city and Mekong delta regional provinces, cities attended.
Ninh Kiều hotel is located at no.02, Hai Bà Trưng street, Tân An ward, Ninh Kiều urban district sitting opposite to Ninh Kiều walking bridge.
This is the 1st 4-star hotel of the sequence of 6 hotels managed and exploited by One member limited liability company 622 under the military zone 9, at the investment cost of VND 280 billion.
The operation of Ninh Kiều hotel and Ninh Kiều cruiser contribute to creating beauty and attraction for Cần Thơ city.
From now to October 31st, the hotel offers 35% discount on rooms and 20% discount on congress hall for all clients./.
Translated by Xuân Trang