In the morning on September 8th, Hòa Hảo – Medic General Hospital of Cần Thơ city opens groundbreaking ceremony at no.102, Cách Mạng Tháng 8 street, Cái Khế ward, Ninh Kiều district, Cần Thơ city. Mr. Lê Văn Tâm – Standing Vice Chairman of Cần Thơ city People's Committee comes for attendance.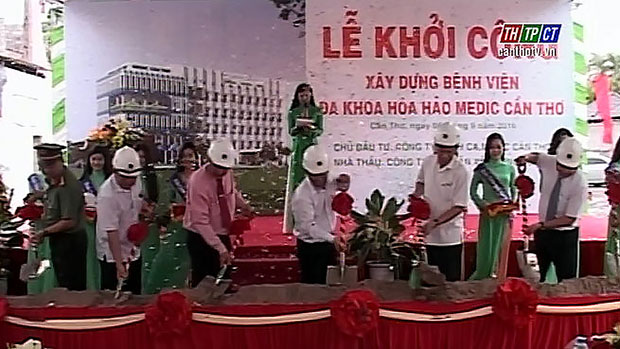 The Ground Breaking for Hòa Hảo – Medic Cần Thơ General Hospital.
Hòa Hảo – Medic Cần Thơ general hospital project is built under the area of 3,981 square meters at the total investment cost of VND 218 billion, including medical facility valued at around VND 163,5 billion.
The hospital has the capacity of 30 in- patients and 300 and 500 out- patients every day.
Especially, the hospital gives priority to investing hi-tech equipment in image diagnosing, hematology and probing functions with the aim to contribute to increasing technique and medical beds serving for examination- treatment for people of Cần Thơ city and adjacent provinces./.
Kim Chung – Mạnh Cường
Translated by Xuân Trang