The gathering with good detoxifiers
In the morning of June 23rd, Cần Thơ city's Labor- Invalids and Social affairs department organised the gathering with good detoxifiers on the occasion of the international day drug control and the people's day for drug control June 26th.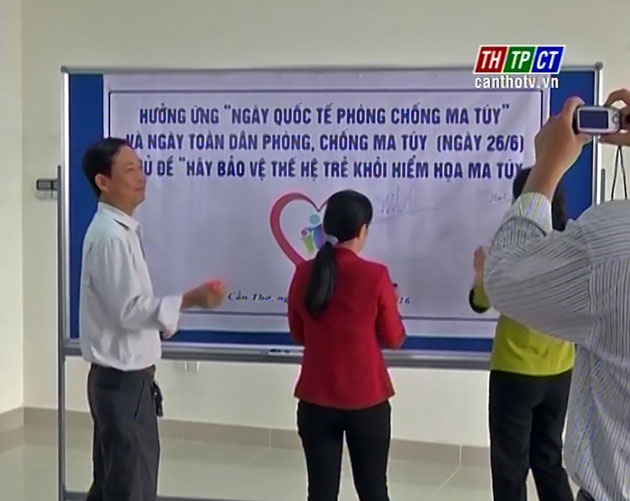 Representative leaders of departments, sectors of the city and 30 good detoxifiers in Ninh Kiều, Cái Răng and Bình Thuỷ urban districts were in attendance.
Under the subject named "Protect the young generation from risks of drug", the city's labour- invalids and social affairs department in combination with sectors, boards organise publicity on risks of drugs, damage of synthetic drug, cannabis and psychotropic agents to raise awareness in the community, especially young generation.
At the gathering, representatives of good detoxifiers in Cái Răng and Ninh Kiều shared their detoxification experiences.
On this occasion, delegates signed the commitment to actively respond to the action month for drug control and the people's day for drug control.
Translated by Xuân Trang