The Gathering With Former Officials of Trade Union Through Various Periods
Cần Thơ city's Labour Confederation in the morning of July 27th organized the gathering with employees in charge of trade union affairs through various periods on the occasion of the 87th founding anniversary of Vietnam Trade union (July 28th 1929 – July 28th 2016).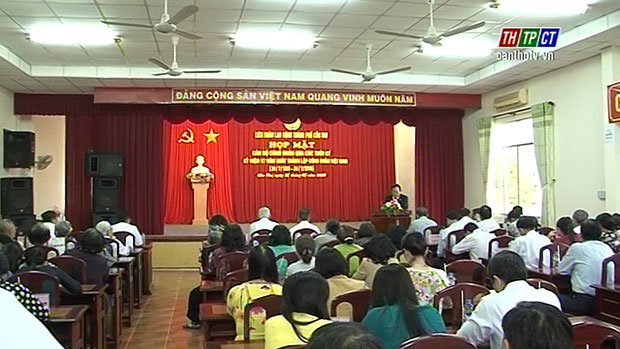 The gathering with former officials of Trade Union.
70 delegates, who are officials, leaders and former leaders of Trade Union of Cần Thơ joined in.
At the meeting, on behalf of the officials, Mr. Huỳnh Ngọc Thạch – Chairman of the city Labor Confederation congratulated and reviewed tradition of Day for Vietnam Trade Union founding.
At the same time, they inform outstanding results in the 1st quarter, involving Trade Unions at all levels register nearly 2,200 topics, innovations, 109 models of public relations, so on and so forth.
The meeting also provided opportunities for the officials to exchange, contribute and share experiences in organizational tasks in order to make the trade union more and more developed./.
Translated by Phương Đài