VN tra fish association in the morning on June 19th held the congress of VN tra fish association for the 2nd term from 2016 to 2019. Attending the congress were representative leaders of relating sectors of Mekong delta regional provinces, cities, institutes and 73 members.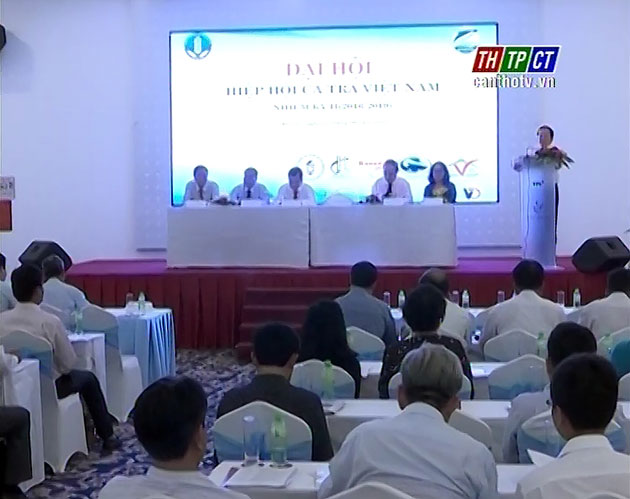 At the congress, delegates heard reports on what have been gained in the 1st term lasting from 2013 to 2016, including development of organizational mechanism, building bonds with counterparts at home and abroad, support for commercial promotion, development of business markets such as advertising VN tra fish on Heritage webpage, building online webpage on marine products, participating in international marine products fairs in America, Belgium, China…
With results recorded in the last term, in the next term, the association focuses on major tasks including building stronger and stronger association, searching for new investment opportunities for members, intensifying the application of science- technology to breeding, continuing to raise quality of products, building image and trademark of VN tra fish.
New executive board with 31 members was elected at the congress with Mr. Dương Nghĩa Quốc being elected chairman of VN tra fish association for the 2nd term and Mr. Võ Hùng Dũng general secretary of VN Tra fish association.
Translated by Xuân Trang