On May 27th, in Cantho city, the Southwestern steering board in cooperation with the general association of agriculture and rural development organized a conference on "Large fields", with the attendance of managers, scientists and enterprises to evaluate the effect of the model "Large fields" in Vietnam and identify challenges in the future in order to find out suitable solutions for further development.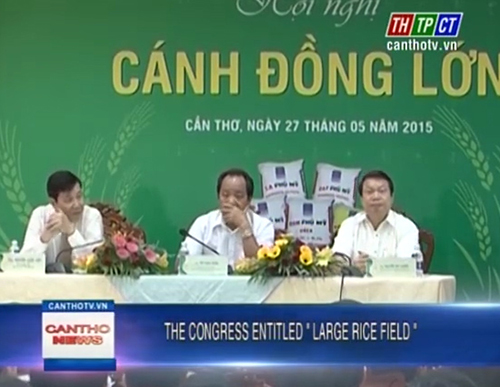 According to the planting department, the agriculture and rural development Ministry, the model "Large sample fields" was firstly executed in the Mekong delta region, with about 8,000 ha in the summer-autumn rice crop in 2011. Up to now, the whole region has had 290,000 ha for rice cultivation under the model "Large fields".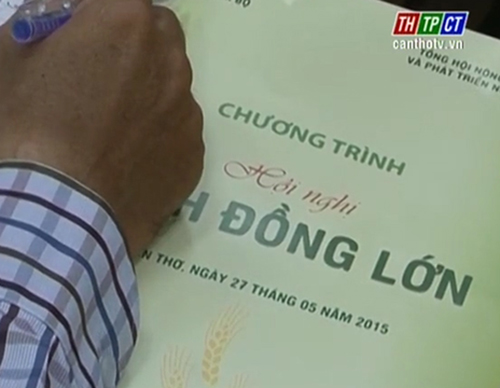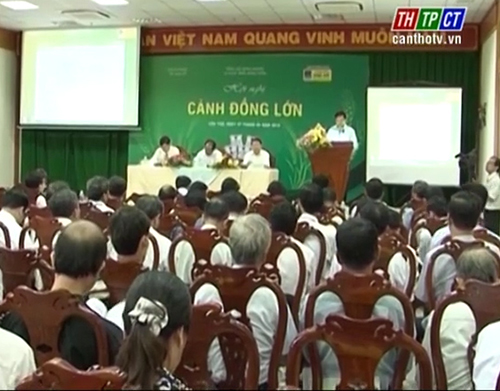 The model "Large sample fields" and then the model "Large fields" are set up on the combination of the State, Scientists, Farmers and Enterprises, with preferential policies of the Government for cooperation, production combination in connection with agro-product consumption. During the execution of the model, participants have got many benefits. In addition, farmers have quickly approached science-technique and improved their profession.
The rice production under the model "Large fields" will overcome 2 big challenges: small-scale production with big market and the agricultural production with bad effect and high risk. These are important and long-lasting solutions for restructuring agriculture, raising the adding value, getting sustainable development and building up Việt Nam rice trademark.
Translated by Thanh Dung