The book introduction on political prisoners in custody in Con Dao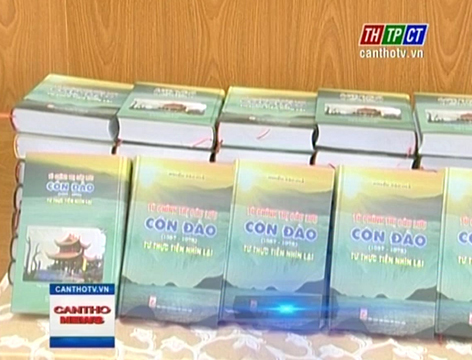 The book compilation- introduction board and the people's army publishing house in the morning on May 24th organized the gathering at the hall of the guest house of the Southwestern region to introduce the book entitled "Political prisoners in custody in Con Dao from 1957 to 1975- looking back from reality".
Vice chief of the steering board for the Southwestern region Nguyen Quoc Viet, standing vice secretary of Cantho city party committee Tran Quoc Trung came for attendance.
With 6 chapters and nearly 700 pages, the book is written by insiders who have ever unwaveringly fought to keep their uprightness in Côn Đảo jail. The book has lots of documents and gives prominence to the revolutionary ideals, undaunted spirit for the independence, freedom and reunification of the nation. At the gathering, delegates also watched documentary film, heard feelings of writers, historical witnesses and were resented the books.
Translated by Xuan Trang