In the evening on September 1st, Cần Thơ city's organizing board for holidays, anniversaries in coordination with Cần Thơ city's Culture-Sports and Tourism department and Thốt Nốt urban district people's committee organized the arts programme in celebration of the 71st August revolution and the National Day of the Socialist Republic of Vietnam.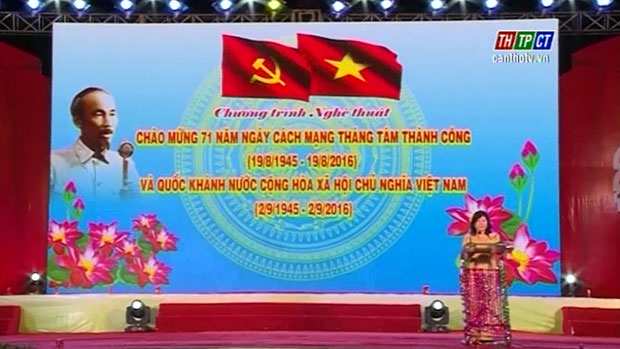 The Arts Programme in Celebration of the 71st August Revolution and the National Day.
Delegates and locals watched a documentary film on the August revolution and the image of Uncle Hồ reading the Independence Proclamation to found the Democratic Republic of Vietnam on September 2nd 1945, enjoyed music performance praising the Party, Uncle Hồ, homeland, nation, achievements gained by Cần Thơ city in the process of development and renewal which deeply highlight the patriotic tradition, consolidate the solidarity, trust in the leadership of the party to lend their hands to making the nation richer and stronger./.
Thúy Loan – Ngọc Trương
Translated by Xuân Trang