The 40th Anniversary of Literature – Arts Association Founding
In the morning on July 19th, Union of Cần Thơ city Literature-Arts Association held the 40th anniversary of Literature-arts Association Founding (1976-2016).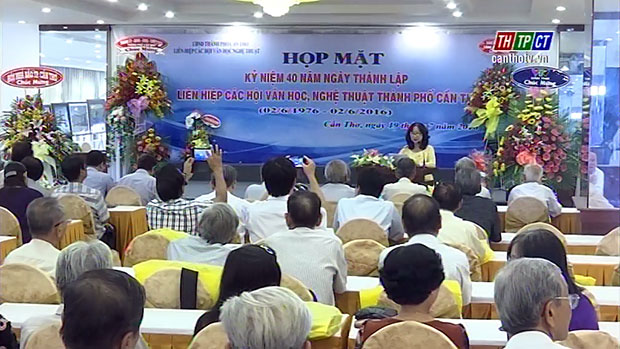 At the meeting, delegates and artists together review the route of 40 years founding of Cần Thơ city Literature-Arts Association. Its previously Hậu Giang Literature-Arts Association.
To present, there are 9 associations under it, including 576 members.
In the past 40 years, patriotic artists were very dedicated with their careers, they composed valuable works, not only to serve people, but also to complete political mission in locality and country.
This term, artists will write more valuable works in terms of thought, content and form to serve the people, paid by the city leaders./.
Translated by Ngọc Dung