The standing board of the People's Council of Ninh Kiều urban district in coordination with Vietnam Fatherland Front Committee and People's Court of the district have organized the 1st congress of Ninh Kiều urban district's people's jurors for 2016-2021 tenure.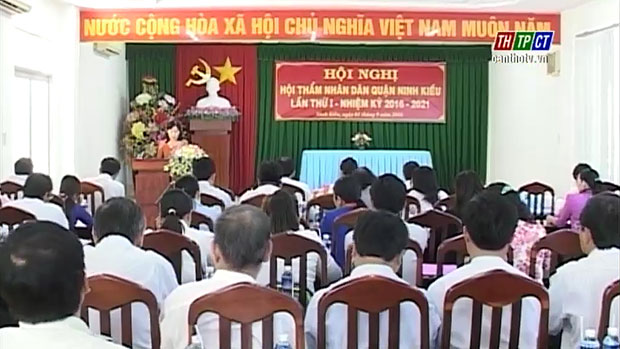 The 1st Conference of Ninh Kiều District People's Jury for 2016-2021 Term.
The congress passed the Resolution No.1213 and operational-organizational regulation of the people's jury enacted by the permanent commission of the 13th National Assembly.
Accordingly, based on Clause No.6 of the 2nd chapter, 31 people's jurors agreed to elect executive member of the district's study promotion association Phạm Thị Thiện as head of the jury and 2 deputies, Lê Văn Phương and Nguyễn Minh Phương./.
Ngọc Bích – Trung lập
Translated by Xuân Trang