In the morning July 18th, at the tennis court of multipurpose competition house of Cantho city, Department of Culuture Sports and Tourism coordinate with Labour Confederation of Cantho city to open the 11th Sport Games 2015 – Tennis Tournament.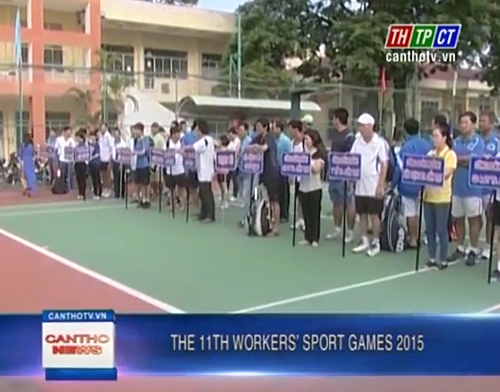 Participating in this year's tournament are 18 units representing labour confederations of urban and suburban districts, trade unions of Cantho processing and industrial zone, 4 subordinating trade unions of Cantho city's Labor confederation. These units are divided into 49 teams to compete in 5 categories depending on ages.
The closing and award presentation are held on July 19th. The sports games aims to record attainment to celebrate party congresses at all levels in the lead up to the 13th party congress of Cantho city party committee for 2015- 2020 term, and practically celebrate the 86th founding anniversary of Vietnam Trade union July 28th 1929- July 28th 2015.
Translated by Xuan Trang