In the morning on July 20th, teleconference is taken place on results of combining tasks in first 6 months of 2016 between the Ministry of Public Security and the Ministry of National Defense on implementing the Resolution no.77 of the Government.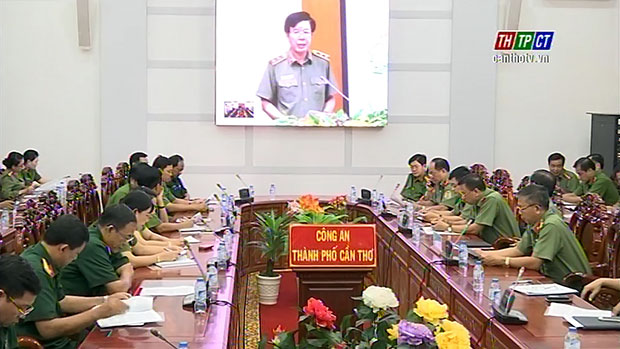 Senior lieutenant-general Bùi Văn Nam – Member of the Party Central Committee, Deputy Minister of the Public Security, Lieutenant General Phan Văn Giang – Chief of Staff, Deputy Minister of National Defense Ministry preside over the teleconference.
Implementing decree no.77, past 6 months, public security and military forces in nationwide closely combined in information exchange; training security-national defense knowledge, investigating coordination, discovered over 21,400 criminal cases, arrested 9,760 cases with 14,890 drug crimes.
The 2 forces well managed weapons, explosive devices, state management task…
From now to year end, localities and sectors in relation continue being active to exchange, verify, inspect information, protect absolutely, safely targets, important works, politic-culture, external events./.
Translated by Ngọc Dung