On July 29th, Chairman of Cần Thơ city People's Committee Võ Thành Thống presided over regular teleconference in July to evaluate results of implementing socio-economic development missions in July and the first 7 months of this year and agreed to carry out some key tasks in August 2016.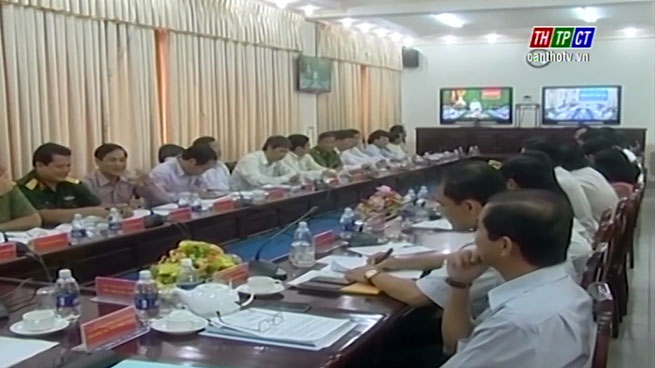 Teleconference in July of the City People's Committee.
At the conference, delegates assessed that socio economy of the city keeps stably developing.
Industry production increases significantly with the index of industrial production of 2.7% and the 23% increase in accumulated. Agricultural production is increased in quality and effectiveness.
In July, the city attracts 1.26 million visitors, meeting 70% of plan. Budget collection basically meets the demands with the relative disbursement of construction capital.
The quality of education – training and health is improved.
The city well organized the national high school graduation exam and ranked top 15 of provinces and cities having the highest number of graduates.
Inspection, justice and administration works are intensified while national defense – security and social order are ensured.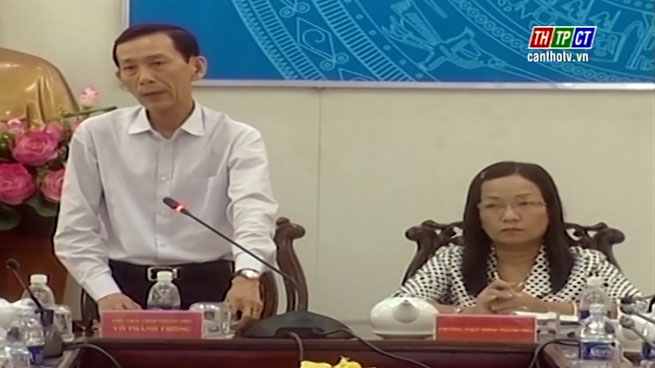 Chairman Võ Thành Thống presided over the teleconference
Chairman Võ Thành Thống suggested leaders of departments, sectors and localities cooperate to well implement resolutions, programs and plans of the city party committee, people's council and people's committee, to focus on checking and having measures to conduct socio economic norms as well as actively make norms and plans for 2017./.
Translated by Anh Vi