Tour of exploring Son Doong cave in 2015 is full with about 500 local and international visitors said director of tourist company Oxalis Adventure Tours Nguyen Chau A.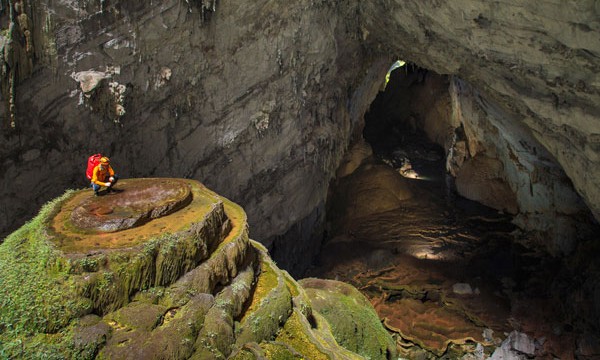 The US has the highest number of travelers with 145 tourists booking to the cave, followed by Australia with 123 people, Vietnam with 115 holiday makers and others countries.
According to experts, Son Doong will not receive adventurers in the last months of the year for its environment protection and biodiversity conservation as well as giving porters and guides a chance to have a break.
The company receives hundreds of registrations every day for the 2016 tour, but it is still waiting for license from the People's Committee of Quang Binh Province.
Son Doong cave tour is not a pleasure trip or vacation, it is an exploration trip being  full of obstacles and challenges, hence it requires participants to have physical and mental abilities, goals, and determination, stressed the Oxalis's director.
The world's largest cave, Son Doong and neighboring Hang En (En cave) in Quang Binh province were presented on the live television program "Good Morning America" of ABC Television on May 13.
Son Doong cave located in Quang Binh Province's Phong Nha Ke Bang National Park that was  recognized as a world natural heritage site by UNESCO .
Its largest chamber is more than 5km long, 200 m high and 150m wide.
The American Business Insider Magazine has recognized Son Doong cave system in the province as one of the world's 12 most impressive.
The Russian version of National Geographic Magazine said the tour to Son Doong was a top adventurous tour for 2014.
The world's largest cave has been also listed as one of the famous places in the world, which will become "hotspots" for visitors over the next two decades by The Huffington Post. The American online news aggregators and blogs described Son Doong cave as an interesting destination for a 7-day tour with discovery of underground rivers, caves and camping activities.
SGGP