The Ministry of Health's Preventive Medicine Department has asked the health sector of the southern province of Soc Trang to roll out precautionary measures in order to prevent the transmission of A/H5N1 bird flu strain to humans after an outbreak was found in a flock of poultry in My Xuyen district on August 18.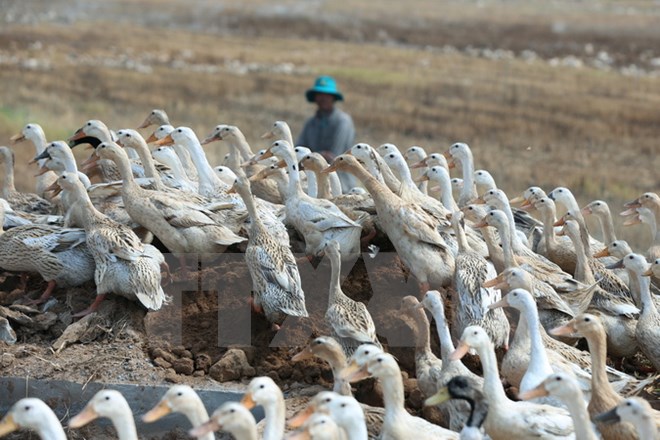 The provincial Health Department was tasked with intensifying communication campaigns on protection measures for people living in high-risk areas.
It will also focus on management and supervision and keep a close watch over vulnerable residents to detect infected cases immediately.
Local hospitals were requested to prepare necessary facilities, equipment and medicine for supervising and treating suspected cases.
The Preventive Medicine Department also recommended regular hand-washing with soap, practicing personal hygiene and avoiding direct contact with A/H5N1 patients or sick poultry to effectively prevent the disease.
Vietnam recorded its first A/H5N1 cases in fowl and humans in December 2003. The virus has since spread and ignited a number of outbreaks causing severe health and economic damage.
In February 2015, A/H5N1 was discovered in a flock of poultry in Dai Hai commune in Ke Sach district, southern Soc Trang province, but no human A/H5N1 patients have been reported thus far this year.
VNA/Vietnamplus