Researcher Ho Tan Phan has presented copies of rare Vietnamese royal chronicles to the National Boundary Committee under the Ministry of Foreign Affairs.
Phan believes the books could serve as evidence of Vietnam's sovereignty over the Truong Sa (Spratly) and Hoang Sa (Paracel) archipelagoes.
The Hue-based researcher said Dai Nam Thuc Luc (Great South Real Record) was a trusted collection of documents that justified Vietnam's sovereignty over the two archipelagoes.
Dai Nam (Great South) was then the name for Vietnam. The chronicles were records from the Nguyen dynasty, prepared and issued by the office of national historiographers from 1802 to 1945.
The records also retell stories from historical era before the Nguyen dynasty.
According to Phan, the chronicles were compiled and issued continuously from 1821, or the second year of the Minh Mang era, to 1939, or the fourtheenth year of Bao Dai era.
Minh Mang and Bao Dai were the second and thirtheenth emperors of the dynasty.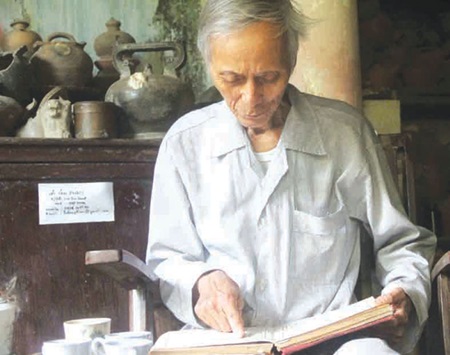 In the chronicles of the Minh Mang era, the Hoang Sa and Truong Sa are described as part of Vietnam territory. Other records show how the dynasty's emperors deployed personnel to the islands and controlled fishing in the area.
"The islands are under international disputes, that's why these documents are invaluable for proving Vietnam's role. Dai Nam Thuc Luc is a legal and verifiable record of a kingdom that existed in world history," said Phan. "The records were copied and re-issued by a university in Japan, adding to the aura of trust surrounding them."
From 1961 to 1981, researchers from the Keio Institute of Linguistic Studies in Tokyo, Japan, arrived in Vietnam to copy the records in miniature.
Last year, Phan began to compare the original copy and the reissued Japanese copies. After verifying them, he produced his own miniature copies and granted a collection to the committee in May.
Phan is a scholar based in Hue. He has a big library of rare books. Last year, he held an auction of books to raise funds for fishermen sailing to the islands despite East Sea tension.