Thanh Nien – Vetco Vina, a firm owned by investors from the Republic of Korea (RoK), that specializes in renewable energy and hospital management, proposed a plan to build a solar energy plant in the Mekong Delta city of Can Tho.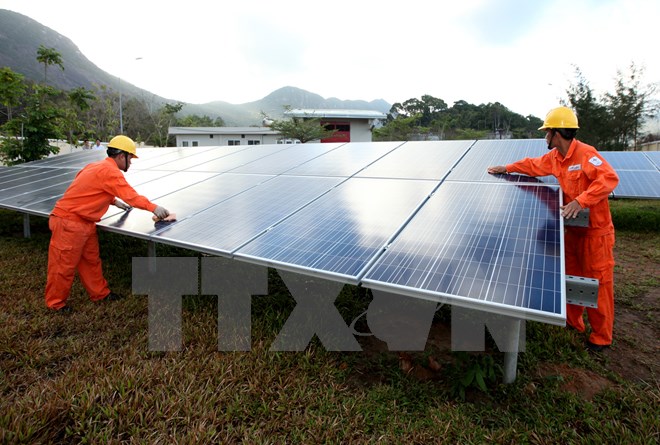 During a working session between representatives from Vetco Vina and the municipal People's Committee on August 19, the representatives said the company intended to spend 1.2 trillion VND (53.6 million USD) to construct the 130MW project on an area of 50ha. They also committed to using RoK latest technology for the project.
Municipal People's Committee Chairwoman Vo Thi Hong Anh said the plant is very suitable for Can Tho, one of the three localities in Vietnam with the highest light intensity.
Vetco Vina should choose the location of its plant carefully so it could bring electricity not just to Can Tho but to other southwestern localities as well, she said. The company also needs to pay attention to issues like environmental protection and technological application so it could maximise the plant's capacity.
The representatives said the company hopes to co-operate with Can Tho in other fields such as healthcare and education. They also revealed a plan to build a hospital up to international standards in the near future.
VNA/Vietnamplus