In the morning of July 27th, the organizing board for Cần Thơ city teenagers and children's creativity contest organized the review and award presentation of the contest in 2015- 2016.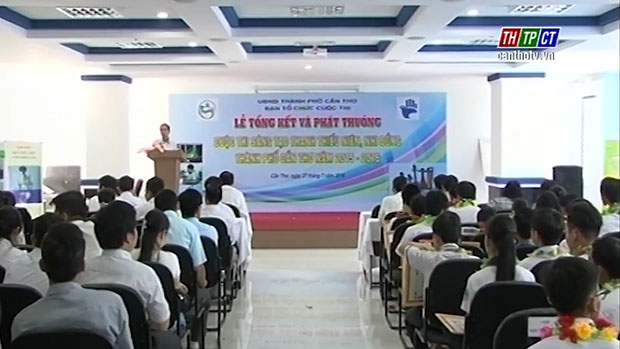 Closing ceremony on Cần Thơ City Children and Teenagers' Creativity Contest 2015-2016.
Attending were vice chairman of Cần Thơ city people's committee Nguyễn Thanh Dũng and 150 delegates who are leaders of relevant sectors, students, teachers of primary, junior and senior secondary schools in Cần Thơ city.
The contest was launched in 2015 for teenagers and children, who are from 6 to 19 years of age, in fields such as learning utensils, information technology software, friendly products, environmental protection, economic development, families' utensils and toys.
Organizers receive 635 models of measures from primary schools, secondary schools, and high schools in the city area.
Through that, the organizers select 5 best measures. At once, they choose 31 products to participate in competition on the 12th National Teenagers and Children' Creativity 2016 in Hanoi.
According to the organizers, the measures are founded from real learning, expressing dreams and creativity, suitable with themes of the contest.
At the rewarding ceremony, Mr. Nguyễn Thanh Dũng launched the contest on teenagers and children's creativity for 2016-2017./.
Translated by Phương Đài