Reproductive Healthcare Communication and Consultation for Female Workers
Ninh Kiều has just reviewed the 10-year implementation of the Governmental Decree No.38 on protection of people and residence in 2006-2016 period.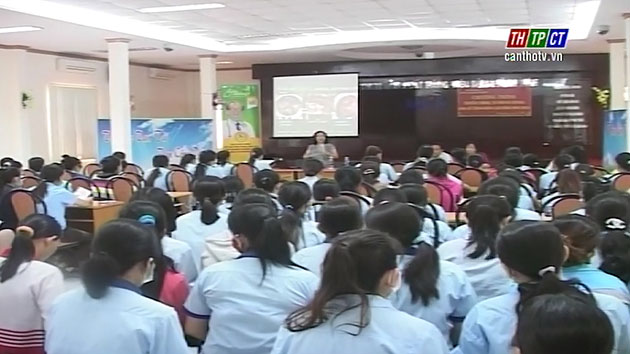 At the session, Cần Thơ City's family planning union publicized reproductive healthcare ways while giving consultation on prevention ways of common diseases like breast cancer, cervical cancer.
Besides, the union also gave gynaecological check- ups and granted free medicines for labourers, workers at the total cost of more than VND 75 million./.
Translated by Xuân Trang