The People's Committee of central Quang Binh province said the registration for tours of Son Doong cave, one of the world's largest caves, in 2016 is now open, limited to 500 visitors, the Hanoi Moi newspaper reported.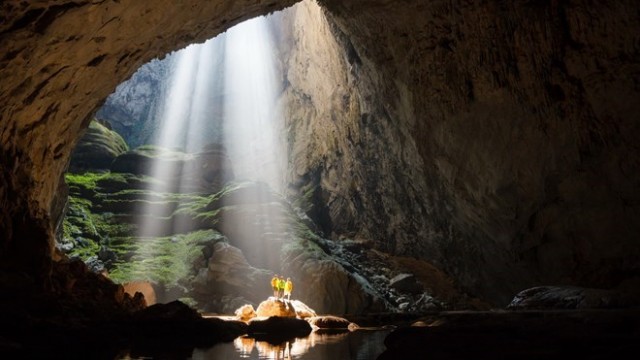 The 2016 programme, on sale on the website of Oxalis Adventure Tours, the sole operator allowed to run the tours since early August, offers five-day and four-night tours at the cost of 66 million VND (roughly 3,000 USD) per person during the January–August period.
Each tour requires a team of 25 porters and cooks, a tour guide, two cave experts and two park rangers.
Visitors need to ensure they are in good health before embarking on the adventurous trip. People who suffer from high blood pressure, cardiac diseases, joint problems or diabetes are not eligible for the programme.
Son Doong cave is more than 200m wide, 150m high, and approximately 9km long. Within its caverns lie a jungle and a river, and the cave is large enough to fit a 40-storey skyscraper inside. The cave was classified as the largest cave in the world by the British Cave Research Association.
The American news website Huffingtonpost.com declared the cave as an absolute must see. Son Doong cave was also listed among the "52 Places to Go in 2014" by The New York Times Travel.
VNA/Vietnamplus