Red Flaboyant Festival reviewed
At outdoor stage of Park in Ninh Kiều Quay, Ninh Kiều district Center for Culture and Sports commenced opening ceremony of Hoa Phượng Đỏ or Red Flamboyant Festival on "Action Month for Children 2016".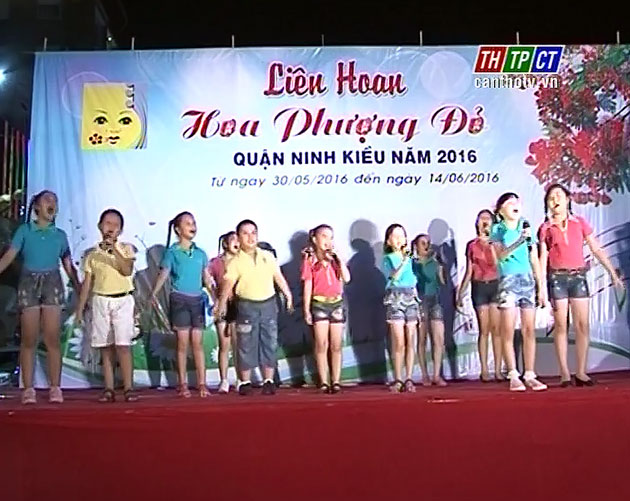 Nearly 900 actors of 67 pre schools, primary schools, and secondary schools joined in, with 299 items in varieties of genres such as solo, duo, trio, dancing, story telling, and etc, with contents on expressing patriotic spirit, respecting grandparents and parents, who are good students, and so on.
As a result, 3 units of An Hội, An Nghiệp and An Cư wards won A prize. Moreover, the organizers rewarded 43 A prizes to excellent items.
Translated by Phương Đài