Photos of the Month – August 2015
In this month's roundup of Photo of the Month favorites, there are some universally photographed subjects that are beautiful in and of themselves—dolphins, a volcanic beach in Iceland—and others where the exact moment the photographer snapped the shutter turns something ordinary into a work of art.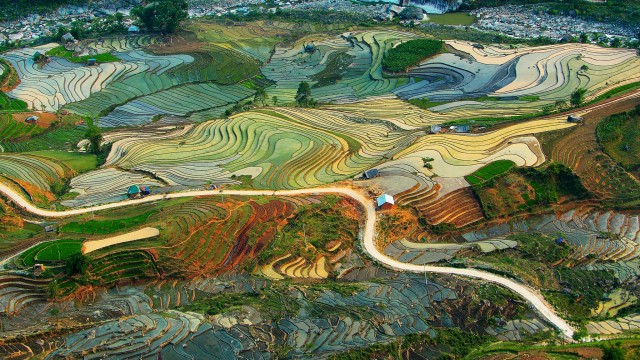 "Terraced rice fields", photograph by Tuan Guitare, National Geographic Your Shot
Terraced rice fields, like those above snapped in Vietnam, are wonderfully photogenic. No matter how many times I've seen similar versions, I am still drawn to the curving patchwork of earth and water.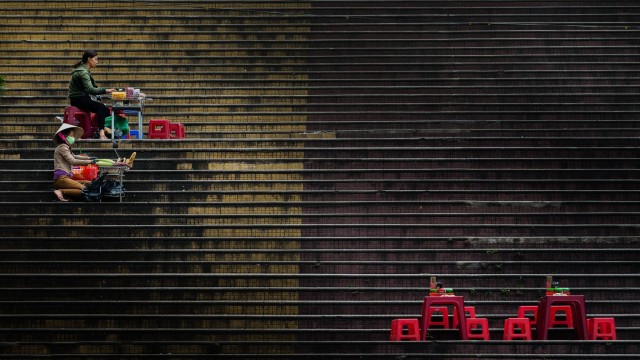 "Step Sellers", photograph by Quang Tran, National Geographic Your Shot
In the mountain city of Dalat in southern Vietnam, women work on market steps—adapted to the sloped terrain—after a heavy shower. Your Shot member Quang Tran was walking through the city "observing people do different things to earn [a] living … and that way I caught this moment in front of an old market."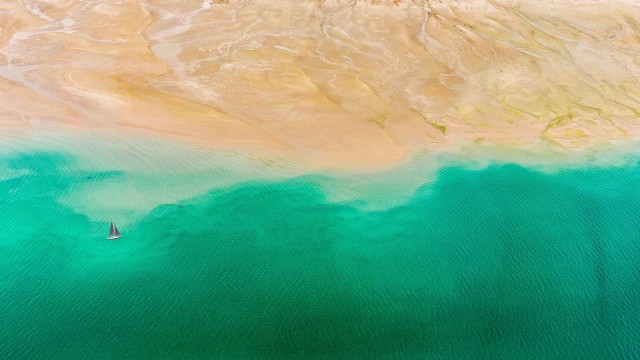 "Between Land and Sea", photograph by Abrar Mohsin, National Geographic Traveler Photo Contest
 Though Dubai is known for its grandiose cityscapes, it also has a vast and awe-inspiring natural beauty, writes Abrar Mohsin, who captured this aerial view from a helicopter above the seaside UAE metropolis. "The serene turquoise water and the golden hues in the desert sand present an interesting contrast," he writes.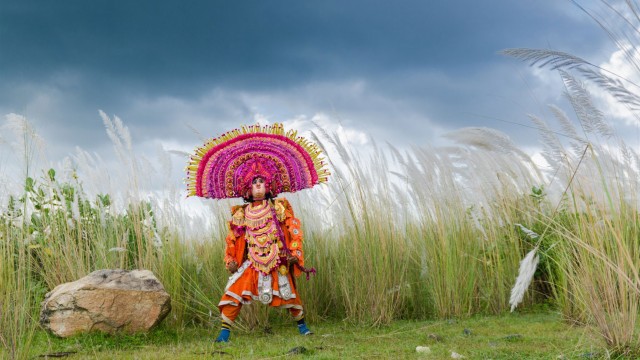 Chhau Dancer, photograph by Arghya Chatterjee, National Geographic Your Shot
A costumed Chhau dancer performs in Purulia in West Bengal, India in this photograph by Your Shot member Arghya Chatterjee. Prevalent in eastern India, the traditional martial and dramatic art comes in several forms, one of which incorporates colorful, outsize masks such as the one seen here.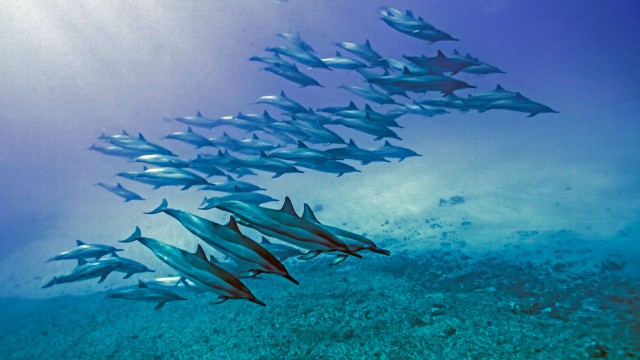 "Poster Dolphins", photograph by Erika Hart, National Geographic Your Shot
A pod of spinner dolphins swims off Makua Beach, Hawaii, in this picture captured by Your Shot member Erika Hart during a solo swim. Groups of the sociable spinners can number in the thousands.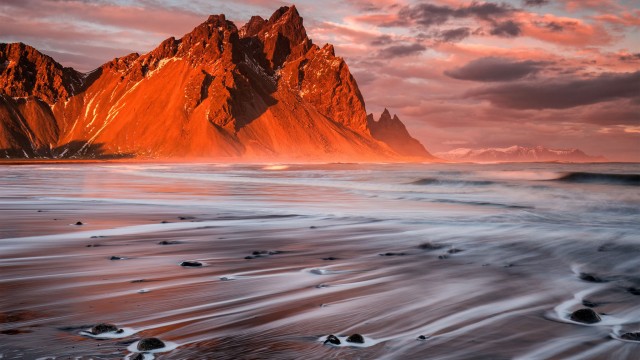 "Planet Iceland", photograph by Sophie Carr, National Geographic Traveler Photo Contest
This [was] taken at the volcanic beach at Stokksnes in southeastern Iceland in February 2015," writes photographer Sophie Carr. "I used a two-second exposure to capture the water trails as the waves receded over rocks at the edge of the beach, just as the sun was setting behind me, illuminating the mighty Vestrahorn mountain and some peaks in the far distance."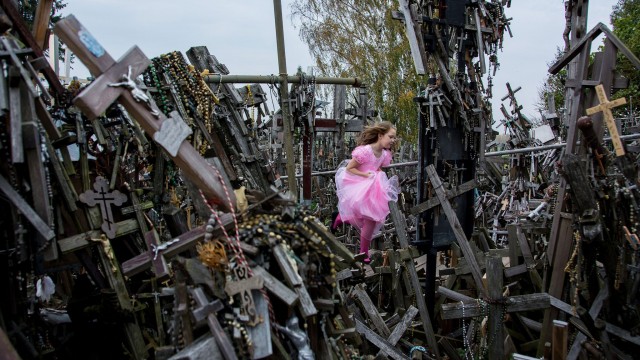 Hill of Crosses, photograph by Hideki Mizuta, National Geographic Your Shot
Thousands of religious tributes—said to have first appeared in a peaceful show of resistance to foreign oppression—are amassed on the Hill of Crosses in Siauliai, Lithuania. "Many people pray for God and [mourn] the death of people killed by war," writes Your Shot member Hideki Mizuta. "When I visited here, a girl ran through … It was a strange sight."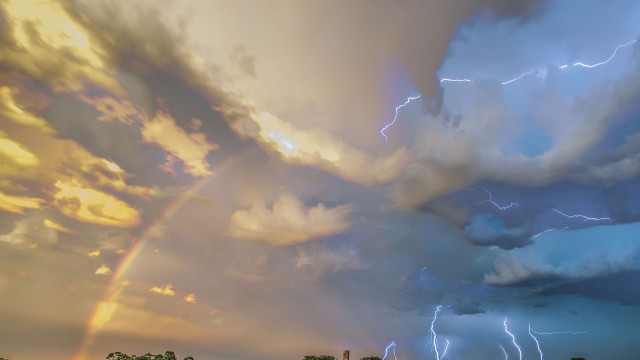 "Warring Weather", photograph by Paul Brooks, National Geographic Your Shot
While trying to provide storm coverage for local affiliates, Iowa storm chaser Paul Brooks followed a cell from Albia to Mount Pleasant at sunset. He captured this scene just east of Mount Pleasant—lightning to the south and a well-defined rainbow to the east—by stacking seven separate shots on top of each other, forming a composite image of the weather events. "Truly a perfect alignment of the elements," he writes.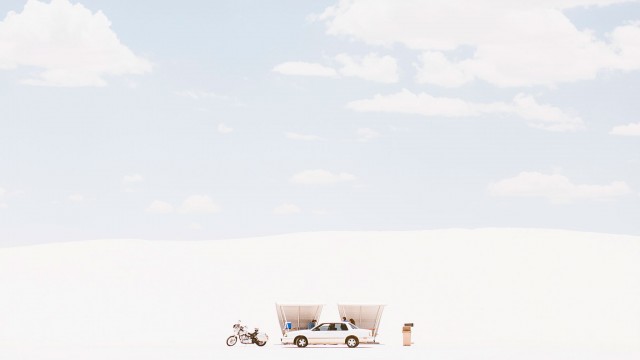 "White Hot", photograph by Elliot Ross, National Geographic Your Shot
On a sun-bleached afternoon cresting 100ºF at White Sands National Monument [in New Mexico], I was making my way to the only shade visible," writes Your Shot member Elliot Ross. "As I approached, out of nowhere these travelers rounded a dune and beat me to it. My frustration melted when I saw how perfectly symmetrical their vehicles made my frame. I took a dozen steps back to highlight the immensity of this surreal landscape. After a few frames, I was on my way to find new shelter."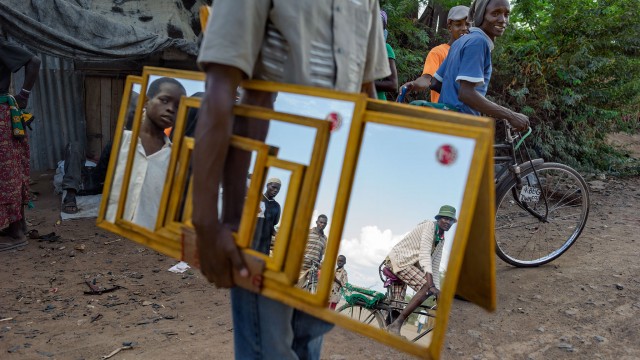 "Mirrored Gazes", photograph by Randy Olson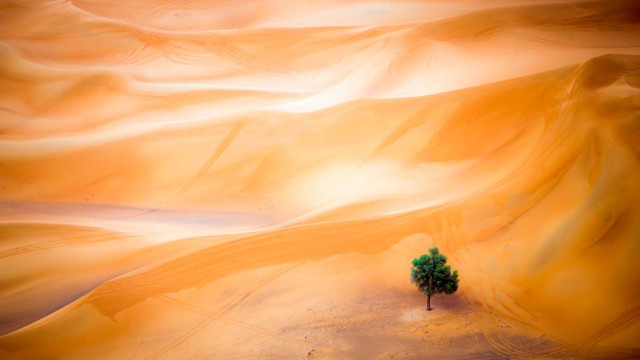 "Sand Waves", photograph by Mark Seabury, National Geographic Your Shot
As we floated over the Dubai desert in a hot-air balloon at sunrise, I was captivated by the plays of light from the morning rays of sun over the repeating patterns of undulating dunes," writes Your Shot member Mark Seabury. "It was like the desert was alive with motion, with sand waves mimicking the swell of the sea, extending as far as the eye could see into the distant horizon. This single tree appeared in the arid earth as a steadfast symbol of life in impossible conditions—a lone survivor in a vast ocean."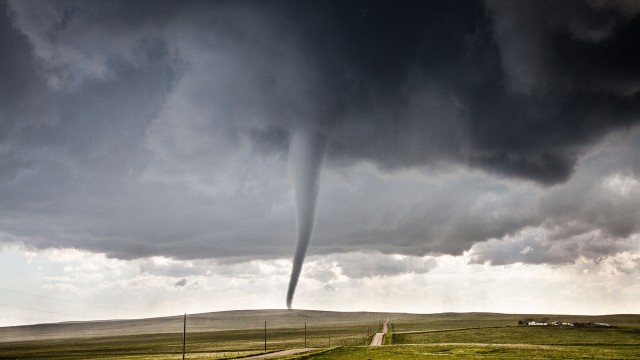 "Storming Away", photograph by Cristiano Xavier, National Geographic Your Shot
This was the last picture [from] an incredible day," writes Your Shot member Cristiano Xavier. "We saw more than 15 tornadoes." Xavier captured this image in Simla, Colorado, stopping briefly after outrunning the storm.
Source: National Geographic