Philippines: bomb blast kills at least 14 people
Mayor of the Philippines's Davao city Sara Duterte on September 3 accused the Abu Sayyaf, a notorious group of Islamic militants, of bombing a night market in Davao that took the lives of at least 14 people.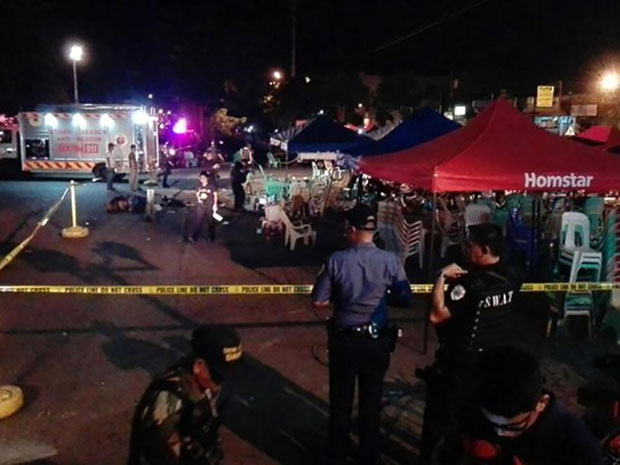 Police seal off the scene of the bomb blast in Davao (Photo: EPA)
The bomb blast on September 2 targeting the bustling market also injured 70 others.
The Davao mayor, who is also President Rodrigo Duterte's daughter, to CNN Philippines that the office of the President confirmed that was retaliation carried out by Abu Sayyaf.
Meanwhile, National Defence Secretary Delfin Lorenzana said the Abu Sayyaf hit back after suffering heavy casualties from the Government's raids.
Earlier, speaking to the press after examining the scene, President Rodrigo Duterte called it an act of terrorism and declared giving extra powers for the military.
Founded in the early 1990s, Abu Sayyaf is a network of some 400 Islamic militants who carry out bombings, kidnappings and the beheading of hostages.
It has become a serious threat for security in south Philippines and was held responsible for the worst attacks seen in the country, including a ferry bombing that killed 100 people in Manila Bay in 2004./.
VNA
Link:
http://en.vietnamplus.vn/philippines-bomb-blast-kills-at-least-14-people/98522.vnp