Philippine President Rodrigo Duterte on May 16 signed an executive order banning smoking in public places nationwide to establish "smoke-free environments in public and enclosed places".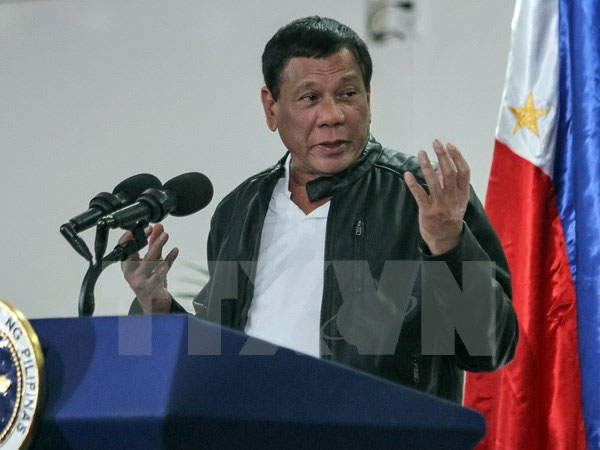 Philippine President Rodrigo Duterte (Photo: AFP/VNA)
The ban carries a maximum penalty of four months in jail and a fine of 5,000 pesos (265 USD).
Designated smoking areas not larger than 10 square metres will be set up at least 10 metres from building entrances or exits.
Duterte was once a heavy smoker but quit when he was diagnosed with Buerger's disease, which can cause blockages in the blood vessels.
Scientists said that smoking is the second leading cause of death and disability after blood pressure, while the World Health Organisation warned that half of smokers face a high risk of early death.
Statistics showed that there are about 17 million Philippine smokers, or nearly a third of the adult population./.
VNA
Link:
http://en.vietnamplus.vn/philippines-bans-smoking-in-public-places-nationwide/111966.vnp