On July 1st, around 27,200 examinees at 2 exam clusters in Cantho city began the 1st exam day with 2 subjects of mathematics and foreign languages.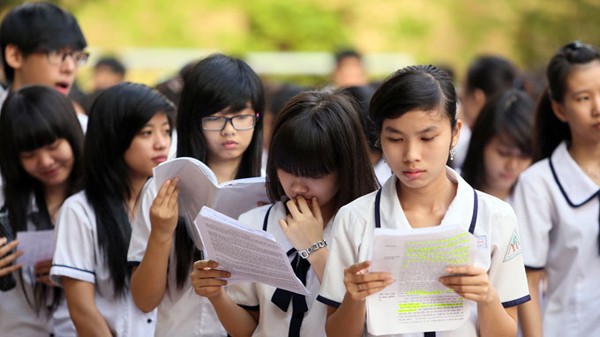 At university test branch, 21,741 students join in the exam; local branch – the second one has 3,819 students.
According to students' consideration, math test covers the whole basic knowledge during their learning and mainly in the 12th grade.
In the afternoon, they test foreign language. It has both multiple choice and writing section. In general, the part of final school the test ensure basic knowledge requirement. Yet to get the maximum marks, they need to use general knowledge.
In Cantho city, the first day of national final high school was seriously held.
On July 2nd, students continue to do tests of literature and physics.
Translated by Ngoc Dung