One Day of Being a Fire Policeman
In the morning of July 16th, Cần Thơ city's Fire Police Department organized the activity entitled "One day of being a fire policemen" for Youth Union members and students in Ninh Kiều urban district.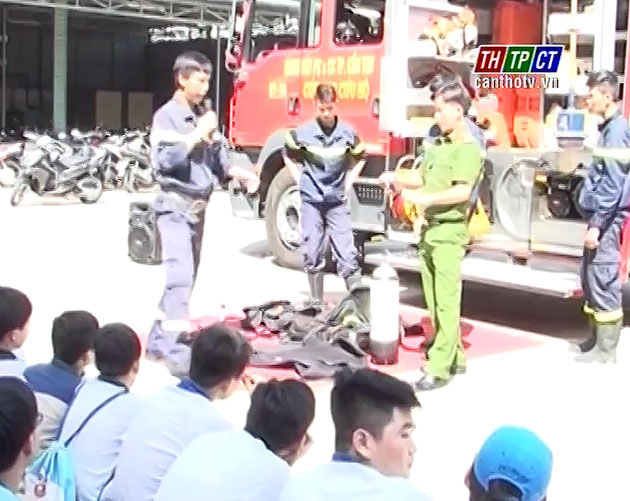 Participants at the activity were publicized about flammable causes, fire control measures, fire equipment usage, exit ways when fire- explosion occur at schools and houses. The participants were also instructed drowning prevention skills and rescue for drowned people.
The activity aimed at helping the participants experience real situations so as to well deal with incidents and mobilise relatives to raise awareness in fire control./.
Translated by Xuân Trang