Offering Presents to Poor Pupils, 2016 – 2017 School Year
On July 29th, Ninh Kiều district Labor Confederation opens meeting to offer 100 scholarships to children of union members of Trade Union for motorbike, taxi drivers and stevedores, who have disadvantage cases at traditional markets in Ninh Kiều district area.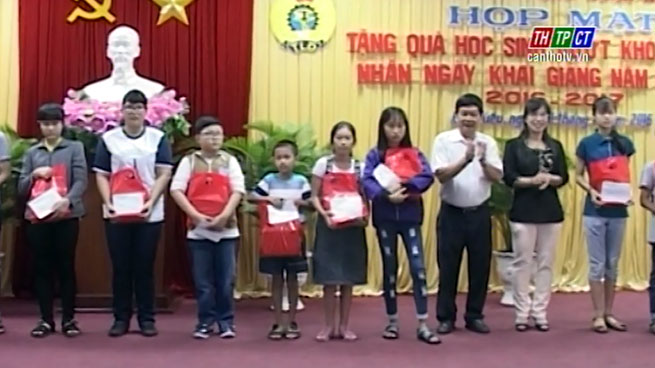 Offering presents to poor pupils.
Each gift includes 20 notebooks, VND 100,000, mobilized by sponsors for Cần Thơ city Trade Union's Gold Heart Fund 2016. In schedule, in August 2016, the district Labor Confederation continues opening the 2nd scholarship – offering for students and children of the unionists, who gained achievements in enrollment for 2016-2017./.
Translated by Phương Đài