Golden opportunities will open up for the Mekong Delta region to promote its marine and island tourism as the 2016 National Tourism Year themed "Exploring the Southern Land" is scheduled to take place in the locality next year.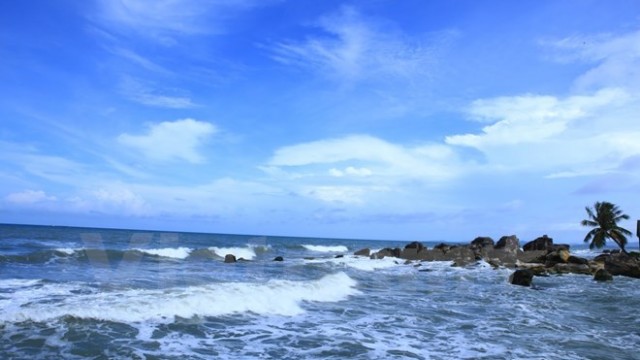 The region has outstanding landscapes to further tourism development. However, only Tien Giang, Vinh Long, Can Tho, Kien Giang and its Phu Quoc Island have become popular destinations for travellers.
In 2014, the region welcomed over 22.4 million vacationers with 1.83 million foreigners and earned 6.36 trillion VND (296.2 million USD) from the tourism sector. However, the number of foreign tourists to the Mekong Delta is only half that of Ho Chi Minh City .
In a bid to tap tourism potential, stimulate the economy and welcome the National Tourism Year, Kien Giang province has accelerated the completion of several infrastructure projects such as Tran Quang Khai Avenue and Park along Ton Duc Thang Street while upgrading a green tree plantation project and traffic signal light system.
It also plans to push eco-tourism forwards with historic and cultural relic sites and craft village tourism. New tours will become available, such as those to U Minh Thuong and Ba Lua Island, Singapore-Phu Quoc and Russia-Phu Quoc tours. The province is also championing the tourism programme "Three countries, one destination" with Cambodia and Thailand.
As the National Tourism Year brings huge advantages to the host locality, Kien Giang needs to promote its image through meticulous preparation of both contents and human resources.
Director General of the Vietnam National Administration of Tourism Nguyen Van Tuan asked Mekong Delta provinces to speed up tourism product development, foster regional links and enhance tourism promotion in both domestic and foreign markets.
Meanwhile, Minister of Culture, Sports and Tourism Hoang Tuan Anh said that comprehensive coordination among localities in the region has a staple role in creating an effective National Tourism Year.
VNA/Vietnamplus