Mr. Lê Văn Tâm congratulated Cần Thơ Radio and Television Station
In the morning, on June 20th, Mr. Lê Văn Tâm – Standing Vice Chairman of Cần Thơ city People's Committee came to congratulate Cần Thơ Radio and Television Station on the 91-year anniversary of Vietnam Revolutionary Press Founding.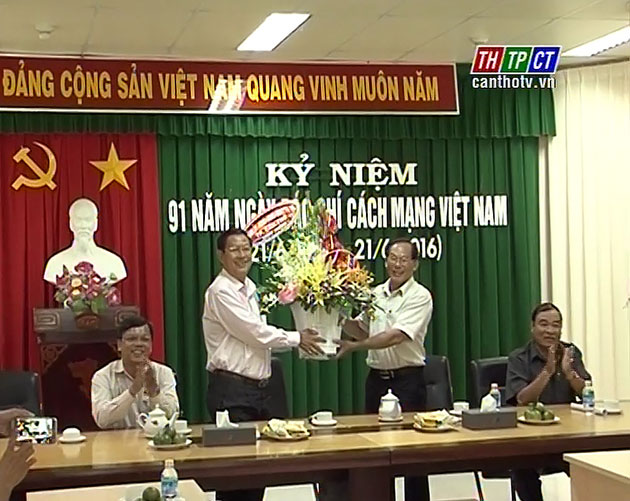 Mr. Huỳnh Can Đởm – Secretary of the Party Executive Committee, Director of Cần Thơ Radio and Television Station thanked for special attention of the city's leaders in recent years.
At the same time, he reported preparations for Digital Terrestrial Television; gained results in first 6 months of this year, of which propaganda serving for elections for the National Assembly and People's Councils at all levels for 2016-2021.
Mr. Tâm highly valued efforts of the unit in well carrying out missions at beginning months, especially the propaganda tasks. At once, he directed the station's leaders to early complete project on expenses self-control, propose suitable measures for changing to the digital terrestrial television in schedule of the Government./.
Translated by Phương Đài