The Red Cross Society of Phong Điền suburban district has just held the congress to review its tasks and the movement of voluntary blood donation in 2014.
Last year, Phong Điền suburban district's Red Cross Society organized many practical activities to contribute to well implementing the social security policy such as the campaign named " Every organization, individual has one humanitarian address" to raise over VND 1.1 billion to support for 1,770 people, visit and presentation of over 2,360 gifts, totally valued at over VND 780 million, construction of 24 red cross houses, presentation of 20 scholarships, granting of 1,058 health insurance cards and medicines free of charge for 1,200 patients…at the total raising cost of over VND 3.7 billion, raising donation of 1,244 units of blood.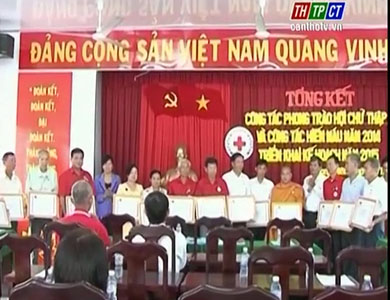 On this occasion, VN Red Cross Society presented merit certificate titled "For the humanitarian cause" to 14 individuals with excellent achievements and 26 teams, individuals were commended.
Translated by Xuân Trang