Vietnam will begin checking exhaust emissions from motorbikes in the central city of Danang in July 2018 and in other major cities two years later, according to a draft regulation submitted by Vietnam Registry (VR) to the Ministry of Transport.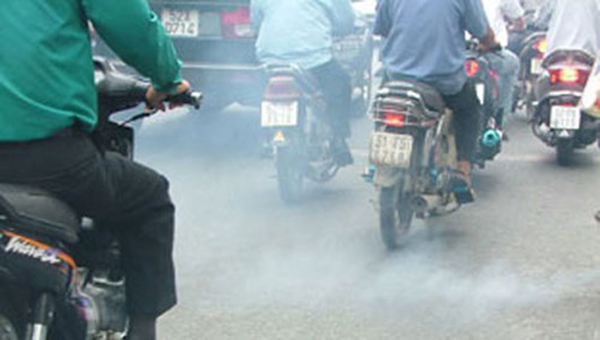 Emissions will be checked every year, with bikes that pass the test being granted a stamp of road-worthiness and can continue to be driven.
VR will coordinate with authorised motorbike dealers to carry out the checks, which will cost an estimated VND100,000-150,000 ($4.6-6.9).
As at the end of 2014 Vietnam had a total of 45 million vehicles, 95% of which are motorbikes.
The country first planned to begin checking CO2 emissions from motorbikes in 2010 in Hanoi and HCMC, but the plans were delayed.
VNN