Some 3,000 people attended a meeting on June 14 in response to the ASEAN Dengue Day (June 15) with the aim of calling for the entire society's engagement in fighting this popular disease.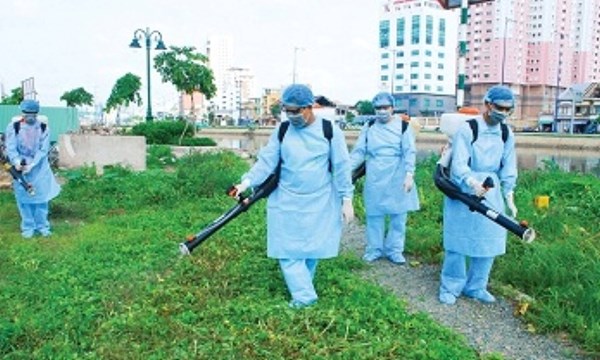 The fifth national-level event was organised in Ho Chi Minh City by the Ministry of Health.
The World Health Organisation says dengue fever is one of the most rapidly spreading infectious diseases in the world, and the ASEAN countries are among those most affected.
In Vietnam, dengue fever is recorded in almost all localities, but over 85% of the cases appear in the south. Despite a considerable decline in recent years, the cases of and mortalities from dengue fever are still high and the country still runs a risk of dengue fever epidemics.
Deputy Minister of Health Nguyen Thanh Long said dengue fever prevention and control in Vietnam are facing numerous challenges as climate change and fast urbanisation create favourable conditions for virus-bearing mosquitoes to develop. Meanwhile, there haven't been any vaccines or specific medicine against this disease.
Preventive measures are key to fighting virus-bearing mosquitoes, he noted, adding that the question is to eradicate environments favourable for mosquitoes to lay eggs and larvae to grow.
He called on each individual to spend 10 minutes a week to take simple measures preventing dengue fever, such as cleaning water containers and putting lids on them, renewing the water in flower vases and tanks, and tidying up the house.
Following the meeting, medical teams were sent to eight vulnerable localities, namely Can Tho, Vinh Long, Binh Duong, Dong Nai, and Ba Ria-Vung Tau in the south, and Khanh Hoa, Da Nang and Dak Lak in the central region, to encourage locals to prevent dengue fever.
As part of the ASEAN Dengue Day, the Pasteur Institute of HCM City and Sanofi Pasteur organised a short-film making competition on the matter.
Information on dengue fever prevention was also publicised on buses in the city.