Military Zone 9 Ensemble Delegation Perform Best Items
4 gold medals, 4 silver medals are the accomplishments that the ensemble delegation of military zone 9 achieved when they joined in "Arts festival Cambodia, Laos, Myanmar, Thailand and Việt Nam", held by Ministry of Culture Sports and Tourism in Quảng Trị province.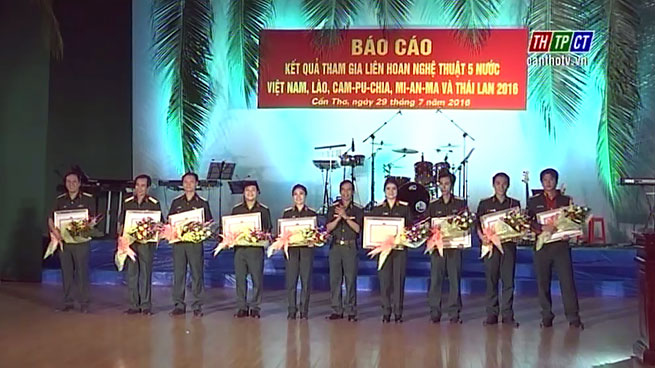 Military Zone 9 Ensemble Delegation perform best items.
With theme "Cửu Long colors", the program has genres: Singing, dancing, performing in a concert. The ensemble delegation of the military zone 9 performed 11 items.
The program was arranged by musician Hồ Trọng Tuấn, directed by excellent meritorious artist Nguyễn Thanh Bá – head of the ensemble delegation.
As a result, the delegation won the first prize./.
Translated by Ngọc Dung