Military gun shooting contest 2016
In the morning on June 21st, at land force regiment 932, Cần Thơ city military headquarters open the military and militia gun shooting contest 2016.
Colonel Tô Việt Hùng, deputy commander, chief of the city military headquarters and chiefs of offices and units attend the opening ceremony.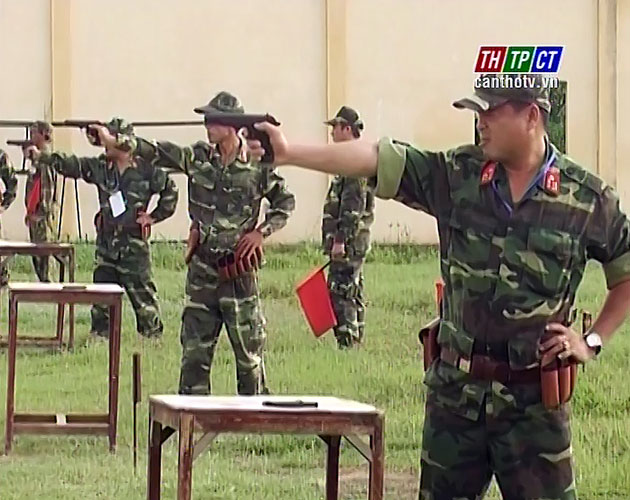 The contest aims to test and evaluate the result of training in offices and units under the city armed force, through that, they can timely draw experience in steering to conduct missions, increase training and fighting quality as well as discover potential people to train for the contest held by the military zone 9.
Translated by Anh Vi