Farmers and households have been left without fresh water in many areas in the Mekong Delta this year because of severe saline intrusion.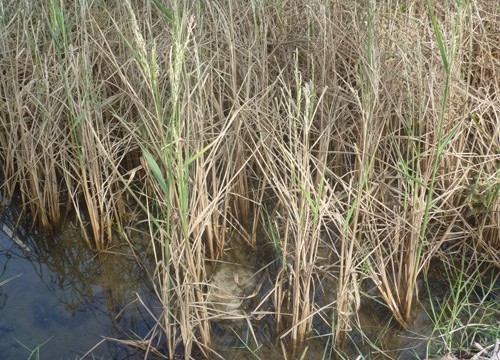 The annual saline intrusion usually occurs from February to May during the dry season. This year, it has extended through July, said Le Phuoc Dai, Head of the Hau Giang province's Irrigation Sub-department.
In Hau Giang province, saline intrusion has entered deep inland since July 7 in Long My and Phung Hiep districts via the Quan Lo – Phung Hiep canal and Vi Thanh city via Xa No canal.
The salinity of water in the canals has reached 0.11 – 0.6 percent.
Cam Quang Vinh, Chairman of the Phung Hiep District People's Committee, said this was the first time in 20 years that Phung Hiep district had been affected by saline intrusion.
In Kien Giang province, saline intrusion has caused damage to nearly 2,000ha of rice in Rach Gia city and Giang Thanh, Hon Dat and Chau Thanh districts.
In areas where saline intrusion is severe, farmers have had to take out dead rice plants and sow rice seeds again.
Saline intrusion has also caused a shortage of fresh water for animal husbandry and for daily use for at least 300,000 people in Kien Giang.
Quynh Thi Kim Tuyen in Hon Dat's My Lam commune said her family's 700 ducks, which were ready for sale, died because they drank saline water.
Tuyen estimated she lost about 40 million VND (1,900 USD).
Nguyen Van Tien from Nam Thai A commune in Kien Giang's An Bien district said: "I have lived here for more than 60 years, but I have never seen local people face a severe shortage of daily use water like this year."
"Rivers, ponds and fields here have dried up or been infected with saline water," he said.
In addition, people in An Bien district can not drill bored wells because saline water has entered deep inland.
Le Xuan Hien, Deputy Director of the Kien Giang province's Centre for Hydro-Meteorological Forecasting, said this historic saline intrusion would continue as the water level of the Mekong River in upstream areas of Tan Chau and Chau Doc was 0.3-0.7m lower than the same period last year.
This year there will be no annual flooding caused by the rising level of the Mekong River, he said.
All 18 sluice gates from Hon Dat to Rach Gia have been closed to prevent saline water and keep fresh water.
In Ben Tre, Ca Mau, Soc Trang, Tien Giang, Tra Vinh and An Giang provinces, saline water has occurred 50-60km deep inland in many areas, causing damage to thousands of hectares of rice, fruits and other crops.
Tien Giang province has spent nearly 25 billion VND (1.1 million USD) to dredge irrigation systems, and Bac Lieu province more than 83 billion VND (roughly 4 million USD) to build 300 irrigation works.
Vietnamplus/VNA