The Mekong delta green tourism week in 2015, jointly held for the 1st time by the steering board for the Southwestern region and Cantho city, is officially going to take place from June 27th to July 3rd with the aim to develop the Mekong delta regional non- smoking industry.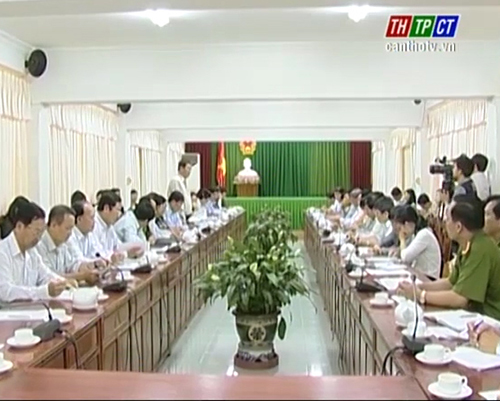 For a successful event, in the morning on June 4th, the organizing board and its sub- boards held a meeting to check over the combination made in the past time as well as outlined some major tasks for coming time.
Up to now, all preparatory works for 12 main activities of Mekong delta green tourism week in 2015 in Cantho city have been basically finished. According to the organization board, there have been more than 500 stands registering for the exhibition-fair, 41 stands registering for the culinary contest. 34 beautiful girls have been selected for the final round of Miss Mekong Delta contest. In addition, other logistic works like health, security-order and information-communication have been carefully prepared.
Mr. Le Van Tam, standing vice-chairman of Cantho city people's committee, vice-chief of the organization board for the event required specialized sub-departments, units and individuals in relation to set up their own plan and have a close cooperation in order to well implement tasks. For units of Cantho participating in this event, they need to make a careful preparation in order to leave nice impression of Cantho land and people to visitors.
                                                          Translated by Thanh Dung