Bình Thủy urban district's Orange Agent Dioxin Victims Association has just held the gathering on the 55th celebration of Vietnam orange agent calamity (August 10th 1961- August 10th 2016).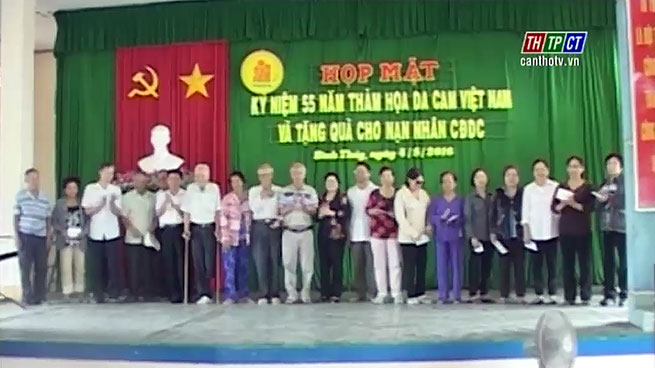 Meeting on the 55th Anniversary of Vietnam Dioxin Disaster.
For a long time, the orange agent/dioxin victims' association has actively disseminated and supported the orange agent victims.
So far, it has rallied organizations, individuals to present 336 gifts for orange agent victims at the value of over VND 115 million.
Besides, it has also given quarterly allowance for 7 victims at the total sum of VND 4.2 million.
On this occasion, Bình Thủy urban district's Orange Agent Victims' Association handed over 200 gifts at the total value of VND 40 million to orange agent victims.
Thu Nga – Hoàng Định
Translated by Xuân Trang