In the afternoon on August 1st, Mr. Trần Quốc Trung – Member of the Party Central Executive Committee, Secretary of Cần Thơ city Party Committee presided over regular meeting of the city Party Standing Committee to evaluate works in July and propose key missions in August 2016.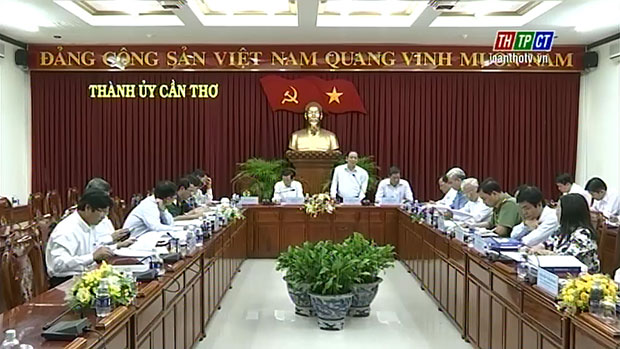 Meeting of the City Party Committee's Permanent.
Last month, the city Party Committee and committee levels led the grasping of the resolution of the 12th National Party Congress for more than 32,000 party members, well implemented personnel arrangement task and consolidated offices in the politic system, the people's council and the people's committee in 2016 – 2021 tenure.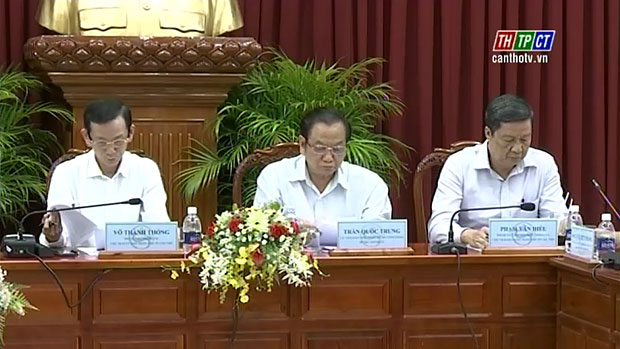 Mr. Võ Thành Thống (left), Mr. Trần Quốc Trung (center), Mr. Phạm Văn Hiểu (right).
For economy, the index of industrial development increased 2.7% compared to previous month, and 7.2% compared to the end of last year.
Education and training, science – technology, health, socio and culture had great advancement.
Vocational training and employment solving were focused while politic security and social order maintained stable.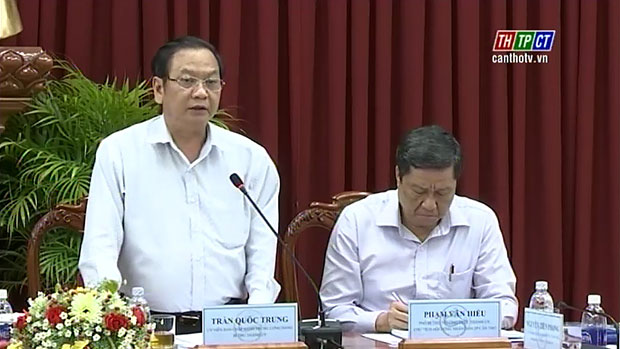 Mr. Trần Quốc Trung steers some key missions in August.
Particularly, the board needs to well prepare contents for the summation of 10 years implementing the resolution no. 45 of the politburo on building and developing Cần Thơ city in industrialization and modernization period, steer and grasp the resolution of the 12th national party congress and directive no. 05 of politburo on promoting the learning and following Hồ Chí Minh's moral example.
In terms of socio – economic, the city party committee steers sectors and levels to check and have active solutions to complete norms in 2016, solve and increase environmental quality and so on./.
Translated by Anh Vi