Vietnamese athletics snatched total of five gold medals in the men's 200m, 800m, decathlon, and the women's 400 hurdles, 800m after finishing the fifth competitive days of the 28th SEA Games.
Nguyen Thi Huyen, who yesterday brought the first gold medal for Vietnamese athletics with the achievement of 56"15, broke SEA Games record in the women's 400 hurdles.
On the same day, medal rain went to Vietnamese athletics when Duong Van Thai, Do Thi Thao, Vu Thi Ly, Nguyen Van Hue, Le Trong Hinh, Nguyen Thi Oanh brought four more gold and two silver medals.
In the men, women's 800 m, Duong Van Thai and Do Thi Thao excellently won two gold medals when they finished in 1' 51'' 43 and 2' 05'' 22.
The countryman Nguyen Van Hue competed successfully to own a gold medal in the men's decathlon with a score of 7232 point; meanwhile, Le Trong Hinh also grabbed the fifth gold medal for Vietnam with a victory of 20"89 in the men's 200 m.
Two bronze medals went to Vu Thi Ly and Nguyen Thi Oanh in the women's 200 m and 800 m.
At present, Vietnam ranks the second position in the medal tally with 51 gold, 25 silver and 45 bronze medals after Singapore with 61 gold, 52 silver and 65 bronze medals.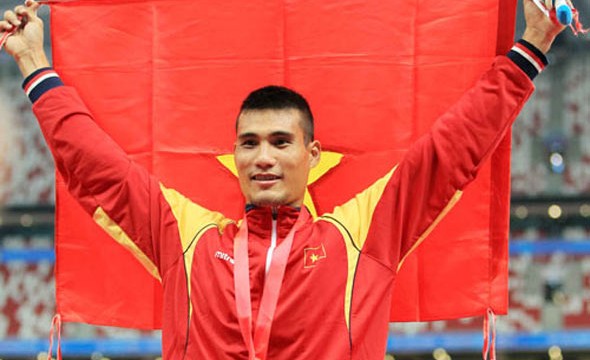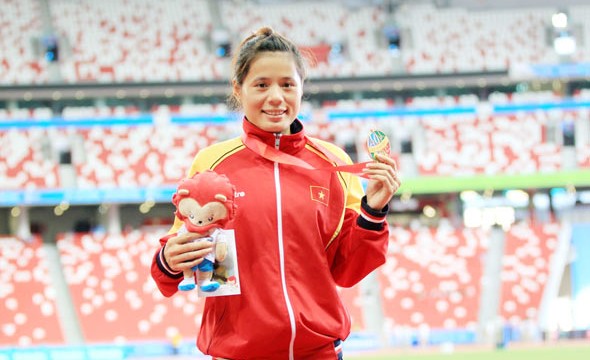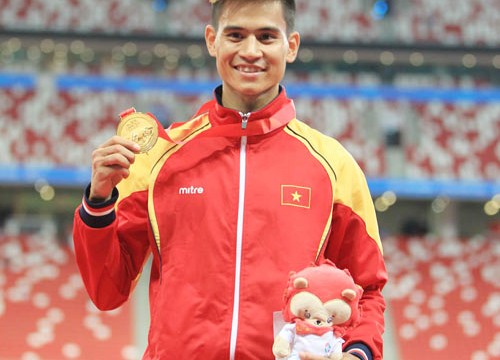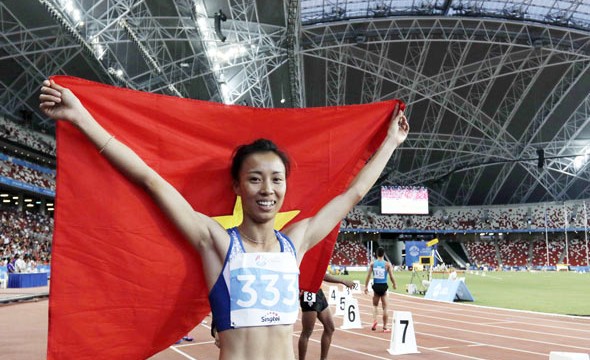 SGGP