Measures to care, prevent paunchy
In the morning on July 13th, Vocational Training Center of Cần Thơ Women held program to care skin, prevent and treat paunchy for 50 women, who are leaders, officials in Cần Thơ city area.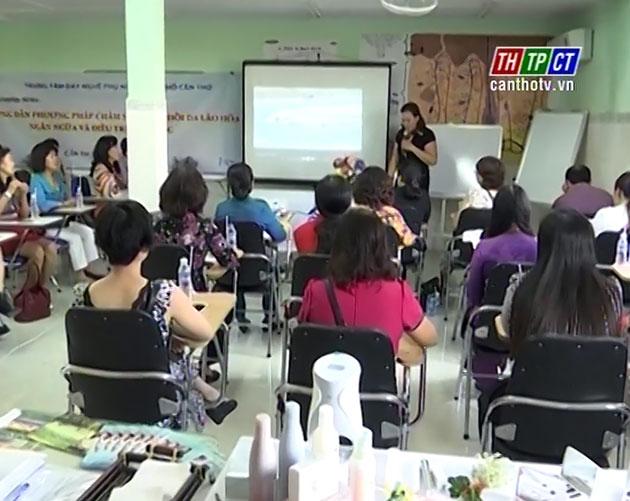 Because of working pressure, stress, diet, weather condition and long time sitting in front of working desks, women tend to age and get fatter.
Therefore, Cần Thơ city women vocational center organizes the program "Guidance to take care and prevent skin aging and getting fatter" in order to help them to understand thoroughly their health as well as improve knowledge of health and beauty care for themselves.
In the framework of the program, besides checking aging index, fat level in internal organs and bodies by modern equipment, women can join consultation with experts of skin and beauty./.
Translated by Anh Vi